How to download video/music from Youtube videos on your Mac?
There are some online websites which can download video files from Youtube, but most of these websites are full of advertisement. And there are some apps which can help on this, most of these apps are paid apps, like Downie. Is there any free alternatives to Downie? You will find a free app without any annoying AD, it can download MP3/MP4 or any format to your Mac.
VDown: Free Video Downloader for 900+ Websites, AD-Free
VDown is a free program available for Mac. It is based on the yt-dlp project, which is an open-source project on GitHub.
To download the video from any url links, just copy the links and add into VDown, it will start to analyze the content of the link, and show the video content in VDown. Choose the format you want to download, and the subtitle format, then click the download button.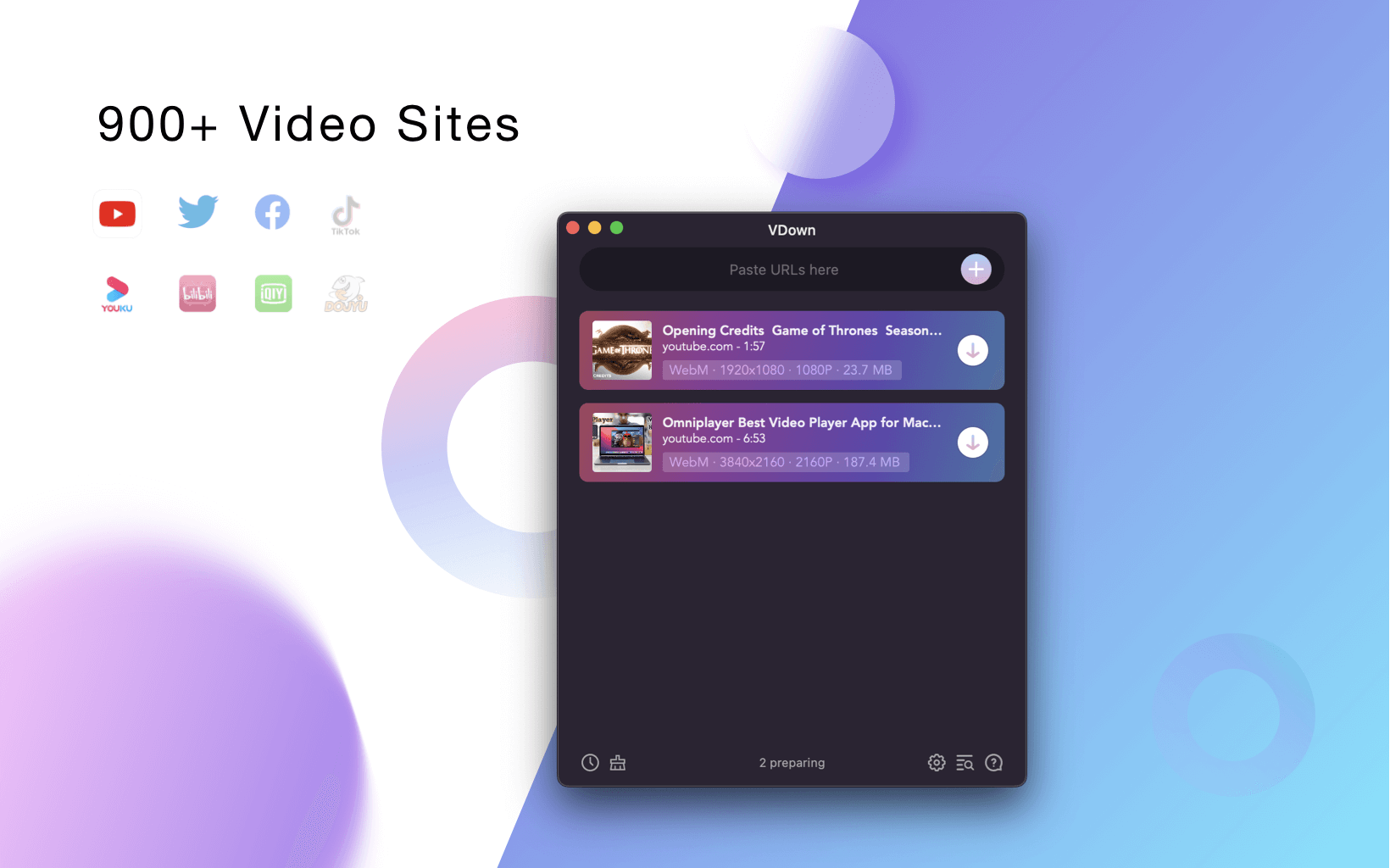 If you want to converter the video format, you can download Omni Converter directly from VDown also. This is the best video/audio convert tool on Mac App Store, the average rating is 4.9 stars. If you want to play the video/audio files on your iPhone/iPad/Android/Windows devices, just choose a simple template, Omni Converter will set the detail format for users.
Downie: Paid App to download video file
The price of Downie is $19.99, unless you can not download the file successfully from VDown, I would not suggest this. This is a purely swift coded project. It is not open-source.
Online Websites
There are a lot of online websites which also can download video files from youtube or other websites, just search on Google, you will find a lot of alternative.